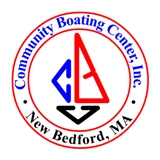 Community Boating Center (CBC) is pleased to partner with The Buzzards Bay Regatta (BBR) in hosting the C420 class at our Fort Taber facility in New Bedford, MA. This year is shaping up to be another stellar C420 event and we look forward to seeing you in August.
For teams and individuals who would like to arrive at BBR prior to August 2nd, CBC is offering advanced sailing opportunities and boat storage for C420s during the week prior to BBR at our Padanaram Avenue headquarters in New Bedford, MA.
Our waterfront property offers easy access to Clarke's Cove, a perfect venue for training. In addition, we have a gated boat storage facility where C420s can be stored on dollies for ease of use.
I encourage you to review the details on the C420 Advanced Storage Form PDF page and contact me with any questions. I would be happy to help you arrange your stay in New Bedford for BBR.
Warm Regards,
Peter Durant
pdurant@communityboating.org
Executive Director
Community Boating Center, Inc.
1641 Padanaram Avenue New Bedford MA 02740 (508) 992-6219